When you feel tired all the time, also known as fatigue, it can be really difficult to cope with the demands of your day-to-day life. Fatigue can cause difficulties with concentration, and you may find yourself getting frustrated which can leave you feeling anxious, low or unable to cope.  
Our Living Well with Fatigue course is specially designed to support you with the challenges of fatigue and help improve your general health and wellbeing.  
You'll have a chance to meet other people who are experiencing fatigue and share your experiences. 
The course is free and runs for six weeks, with a 75 minute online session each week.  
Image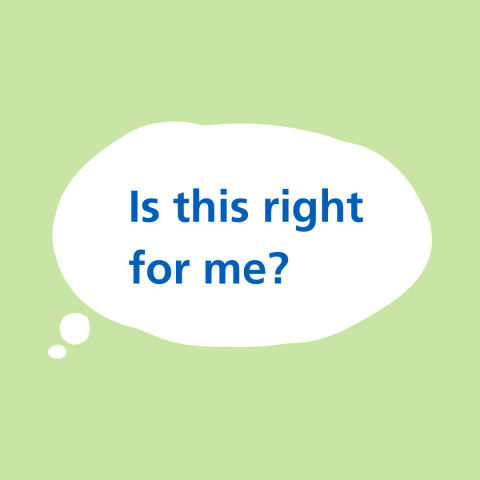 I want to learn techniques to help me live well with fatigue 
I am aged 18 or over   
I can attend all sessions online   
I am willing to practice some of the techniques at home between sessions   
I am happy to be involved in a group format  
A bit more about the course
The course is run online on Microsoft Teams by an experienced member of our team. 
We will help you learn new coping mechanisms to build your confidence to manage your fatigue.  
A key part of this will be developing plans to help you manage your activity and prioritise what you want to do.  
We will also look at ways to manage any stress, anxiety or depression you may be experiencing.  
Each session is 75 minutes long with plenty of breaks to help you pace yourself.  
Below you can see the different topics we will cover each week. 
Understanding how low mood and anxiety affect the management of fatigue. Introduction to relaxation.
Making sense of emotions, and recognising what is of most importance by looking at values.
Understanding the impact fatigue can have on activity and how to manage this using pacing, planning and prioritising.
Understanding mental fatigue. Looking at barriers to pacing and how to problem solve. Learn some sleeping tips.
Understanding the role of unhelpful thinking styles and how to challenge thoughts and tackle rumination.
Looking at relationships with others and how to plan for the future.
This course does not teach or advocate Graded Exercise Therapy (GET).  
Course dates
This course runs throughout the year, with courses starting on the dates below. 
| Date | Time | Location |
| --- | --- | --- |
| 08 January 2024 - 12 February 2024 | 13:00 PM - 14:15 PM | Online - Microsoft Teams |
| 26 February 2024 - 08 April 2024 | 13:00 PM - 14:15 PM | Online - Microsoft Teams |
How do I book a place?
If you would like to book a place on this course all you need to do is fill in our online referral form. 
Select the 'Living Well with Fatigue' course as your preferred treatment option. 
You can also call us on 0114 226 4380 and speak to one of our team. 
Once you have completed your referral you will be invited for a short assessment call with one of our Psychological Wellbeing Practitioners. 
Frequently asked questions 
We know that coming to a course like this for the first time can be quite daunting and you'll have lots of questions about what to expect.  
Below is a list of some of the most common questions we are asked and some answers to help put your mind at ease.
If you have filled in a self-referral form or booked over the phone you will be offered an assessment call with one of the course facilitators. 
You will receive a link via a text message to choose a day and time that works best for you for your assessment.  
During the call you will be asked some questions to help us make sure that the course is the right one for you. You will have an opportunity to ask any questions you have.  
Please note you will receive this call from a withheld number.  
Two days before each course session you will receive a text or an email (depending on your preference) with a set of questionnaires. The text will be sent from 'SHEFF NHS', and the email will be sent from webform@myprogress.info please add this to your contacts so the email doesn't get lost in your spam.  
These questionnaires will ask you about depression and anxiety, and what symptoms you have noticed over the last two weeks. It is really helpful to complete them each week, as they allow both you and us to keep a track of any improvements in your mood.
In the week before your course is due to start you will receive an email from our administration team. The email will provide you with a link to the meeting, instructions on how to join it and a downloadable copy of your workbook.  
This email will come from sheffieldtalkingtherapies@shsc.nhs.uk, please add this to your contacts so the email doesn't get lost in your spam. 
We hope you will find the course helpful, but sometimes it can take time to put the techniques into practice and notice improvements in your mood. We would encourage you to keep using the techniques in your workbook and give yourself a chance to practice them after the course. 
We will contact you if you are still struggling with symptoms of depression or anxiety to see if our service can offer any further treatment or recommend any other services to help support to you.  
If you did not attend the whole course we may also contact you to check in. 
Your telephone review will be booked with a Psychological Wellbeing Practitioner and will give you a chance to discuss the course, give you an opportunity to ask any questions and discuss further options for treatment.