About us
Welcome to the Sheffield Talking Therapies for anxiety and depression service, formerly known as IAPT.
Welcome to the Sheffield Talking Therapies for anxiety and depression service, formerly known as IAPT.
We provide a range of free NHS talking therapies for anyone aged 18 or over who lives in Sheffield. Every year we help thousands of people in the city who are struggling with how they are feeling.
So if you are feeling down, stressed, anxious, are worrying more than usual or have a lack of interest in doing things that you used to enjoy.
We are here to help.
What support do we offer?
On this site you will find details on our range of courses and support we offer, as well as some useful self help resources that you can use right away to improve how you are feeling.
If you are managing a long term health condition that is impacting on how you feel we can support anyone who is under the care of a Sheffield consultant, even if you do not live in Sheffield.
There is also support to help you if you are struggling with work, and lots of useful advice for healthcare professionals and employers on how Sheffield Talking Therapies may be able to help.
Take a look through our Service Booklet.
You can also download our service booklet in the following languages; Arabic, Farsi Persian, Polish, Slovak and Urdu. 
Is Sheffield Talking Therapies right for me?
Do you notice yourself feeling stressed, low or anxious? 
I am not accessing any other mental health service 
I live in Sheffield or have a Sheffield consultant or Sheffield GP 
I am aged 18 or over 
How do I access help?
We know how difficult it can be to take that first step and ask for help if you are struggling. If you've made it this far you've already taken a really important step towards making changes.
You can refer yourself to our service, you don't need a referral from your GP, but you may find it useful to talk to them first.
To refer yourself all you need to do is fill in our referral form or give us a call on 0114 226 4380.
Once we have received your referral one of the team will be in touch to arrange a telephone assessment where we will ask you about how you are feeling and recommend the best support moving forward.
Our team
We have nearly 200 members of our team who are all dedicated to working together to improve your wellbeing.
Image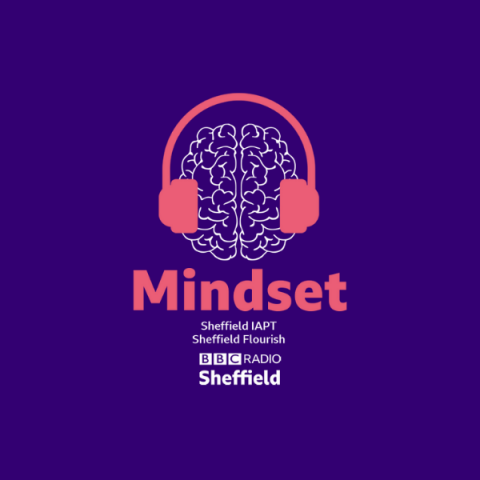 Mindset
During the Coronavirus pandemic we teamed up with BBC Radio Sheffield to record a 10 part series called 'Mindset'.
Mindset gives you an introduction to the support we offer and gives you a taster of some of the practical techniques, like mindfulness, that we use on our courses.