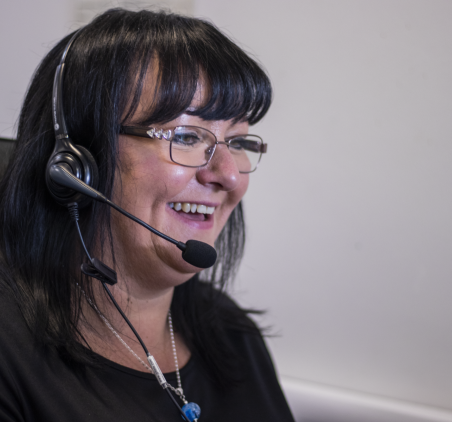 Get in touch
If you would like to refer yourself for an assessment or book a place on one of our courses there are a few different ways you can get in touch with us. 
Book online
The quickest way to get in touch with us to book a place on one of our courses, or to arrange a telephone assessment with one of our team, is to complete our online referral form.
Make an online referral.
Give us a call
If you have a question or you would prefer to speak to someone on the phone you can give us a call on 0114 226 4380.
When you've made that important first step to get in touch with us you will hear from one of our administration team. The team deal with all referrals and ensure that you get to speak to someone as soon possible.
We know how difficult that first call can be and they will support you in any way they can to help explain the process and guide you through it. If you have any questions, they will be happy to help you.
The team is available Monday to Friday 8.30am to 5pm.
Write to us
If you need to write to us you can send your letter to:
Sheffield Talking Therapies, Argyll House, 9 Williamson Road, Sheffield, S11 9AR
Feedback
Your feedback is really important to help us continue to improve the support we offer. If you have any feedback, good or bad, we want to know.
To share your feedback give us a call on 0114 226 4380.
If we are unable to resolve any concerns you have and you would like to formally complain please email complaints@shsc.nhs.uk
Your concerns will be treated seriously and someone will get back to you as soon as possible.